Chiropractic Care Created Precisely For You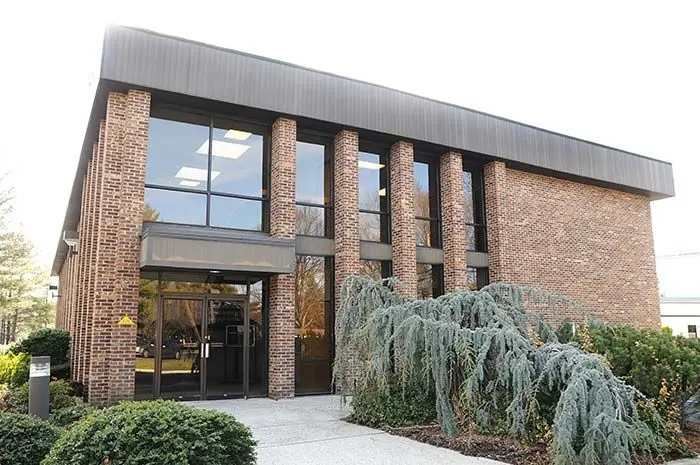 Valley Optimal Spine was created to help Cresskill area residents with the most difficult spine and health problems. We seek to help people who have tried many other things for their spine pain who have gotten only temporary improvement at best.
Cresskill chiropractor Frank Altenrath, DC at Valley Optimal Spine is one of the best chiropractors in the Northern Valley area specializing in corrective chiropractic care and wellness. Dr. Altenrath is committed to providing structural correction and pain relief for many symptoms and conditions so that you can have a higher quality of life. For anyone who has tried traditional chiropractic, physical therapy, pain killers, and even surgery with the problem only to return over and over again, Valley Optimal Spine was created for you. Don't just take our word for it though; visit our testimonials page to see what our patients have to say.

At our Cresskill office you will receive a comprehensive chiropractic and neurological examination, digital x-rays, and posture screening assessment. Through the use of posture assessment software we will be able to pinpoint the root cause of your pain and discomfort and develop a customized treatment plan for you that will be effective and lasting. Call us today for a consultation to see if you qualify for care!
If you are new to our website, please browse around to learn about our practice and to discover the wonders of chiropractic and wellness. Please fill out the "Contact Us Today!" form below to ask us a question or to send us feedback. Also, please explore the Patient Resources section of our website for wellness articles, chiropractic resources, and health facts specifically targeted to your wellness needs and interests by Dr. Frank Altenrath.
Yours in health,
Dr. Frank Altenrath, D.C.
Chiropractor
"

I have been going to Dr. Frank for over 7 years now and still continue to do so. He has been able to maintain the alignment of my spine as well as keep the rest of my joints pain free. Many of my visits were sports related injuries, luckily, Dr. Frank is extremely knowledgeable with sports related injuries and has been able to put me back into action. He has educated me with a holistic approach to how my body works as well as how it should be maintained. I highly recommend Dr. Frank to anybody looking to keep their body feeling younger and in proper condition!

"

Mitch J.

"

I had debilitating, severe sciatica which put me on a stretcher and straight into ER. Traditional path of PT exercises offered help in 5 to 6 weeks. Thanks to Dr Frank Altenrath, I was back on my feet after only 8 days of his treatment. I was walking on my own and without any painkillers. At the time I thought it would never happen! I started my treatment in extreme pain. Now, after taking his wellness rehab program I am completely pain free and skiing again! Dr Frank's adjustments and series of exercises on top of his other back treatments, allowed me to resume living my life again. Can't possibly say enough how grateful I am! Thank you Dr Frank for your excellent rehab program and your expertise in dealing with such cases. The opportunity for very inspiring conversations on healthy life style, and how to use supplements in a smart way was just an extra free bonus. I have never had such an experience with an MD.

"

Mark J.

"

I was given corrective care over a 3 month period (36 visits). The results were awesome. I was not able to stand for more than 5 minutes prior to my care. I now can stand for over an hour!!! Now I am on a maintenance plan (office visit every 2 to 3 weeks) and also core strengthening exercises that I am able to do in my home. Quick fixes don't work. The 3 month care plan commitment was not easy, but well worth it and no side effects!!

"

Peyton K.

"

Before going to see Dr. Frank, I suffered from low back pain that would shoot into my right leg. The pain would just come on for no reason and it interfered with me being able to carry my 10 month old. Dr. Frank explained exactly what was causing my pain and laid out a treatment program to correct my problem. I had been to chiropractors before but no one ever took the time to answer all my questions. Within a few visits I was feeling much better. Now after three months of treatment, I am back to normal and am able to lift and play with my baby without suffering with all that pain. Thanks Dr. Frank....

"

Christopher F.

"

I cant say enough good things about Dr. Frank and the results i obtained. I was having some problems with indigestion and acid-reflux. I was told to double up on Prilosec and after 7 days no change. After an adjustment with Dr. Frank, I was feeling better the next day.

"

Brad S.

"

After a recommendation from a family member I contacted Dr Altenrath for an appointment concerning lower back and sciatica. After a few visits Dr A had me walking around and pain free. I found the treatment a lifesaver being that I work in construction and use my body every day. He also recommended a nutritional protocol and exercises. Feel great thank you Dr Altenrath.

"

Anonymous

"

For the past several years, the treatment I received from Dr. Altenrath at his facility in Tenafly has helped me immensely. Years of playing hockey, baseball and weight lifting has caused some issues all over my upper body including my neck, back and both shoulders. His treatment has cured all of those ailments which made it possible to stay active in sports and it also improved my overall health. I get more restful sleep at night, feel more energetic during the day and have more strength and stamina when working out and playing sports.

"

Joe S.

"

Occasionally my back, hip or neck will 'go out' and I will have pain, sometimes severe enough to exhaust me or interfere with my sleep. Heard of Dr. Altenrath and phoned to ask him if really were trained to do hands-on, physical manipulation, or if he relied on those little "snap guns" that some chiropracters use (I was severely disappointed with those treatments and wanted physical manipulation). He assured me he was 'hands-on' so I started with treatments. I found he is excellent at diagnosing, careful in explaining what he will do and why, and the results have been outstanding. My wife now sees him, too. We are both well-satisfied and think he deserves this review.

"

Anonymous

"

ACA Chiropractic in Tenafly. I drive while suffering from neck and back pain and disc pain. When I last met Dr. Frank Altenrath, the result has been treated regularly with an accurate diagnosis and outstanding technique, pain nearly disappeared, staying happy on a daily basis. You will undergo several treatment decisions but saw not a man like Dr Frank. Seeing is believing. Encounters shall be considered a great comfort.

"

Jake L.